What's New
What's In Season
On Sale & Specials
Gift Ideas
GREAT NEWS!
The Ceramicartspace.com website will remain OPEN and we welcome your purchases. For the safety of the crew, our warehouse facility will be staffed by ONLY ONE PERSON per shift to package and ship your orders. This is to maintain the CDC, State & City 6 foot social distancing guidelines. We will also continue to process all will-call orders at our pickup warehouse facility in the Los Angeles area (by appointment only) and shipping orders to all 50 states and over 50 countries as normal as we can under these difficult circumstances. There may be some delays but as always we will try to ship fast so that you can enjoy our wonderful products while observing the "Stay At Home" rules. If you have any questions please email us by going to the contact us button above and one of our staff will gladly reply as always in about 3 hours or less.Thank you and please stay healthy by following all the safety items outlined by the CDC, State & local governments.
HOT DAILY SPECIALS
Ceramic bisque unpainted LARGE cross box 7" X 4-5/8" X 2"
Pottery tool kit (8 tools) great for all levels of pottery
BOGO Ceramic bisque unpainted db29058 4"x6" 9"x8"x.25" includes easel backing/glass
Ceramic bisque unpainted unfinished bi1896 large day of the dead mask 8" L x 5" W x 2" H
Welcome to Ceramicartspace.com
Serving the USA & more than 50 other countries since 1989!
Click here to see or buy all bulbs/stars/parts for your tree

Want to join our email specials list? Please click here!
Need help navigating our site? Click here
EVERYONE LOVES FREE STUFF!
BOGO IS HERE TO STAY
BUY ONE GET ONE FREE!
BOGO

SALE ON SELECT ITEMS
BUY ONE AND WE GIVE YOU ONE FREE OF THE SAME ITEM
TYPE BOGO IN THE SEARCH OUR CATALOG BOX TO SEE/BUY
WE WILL BE ADDING ITEMS ALL THE TIME SO CHECK BACK OFTEN
FREE shipping on all plastic tree bulbs & stars
click here to see over 80 of them!
Yes, we sell to the public worldwide! Anyone can buy on our site! No minimums
Need a place to fire ceramics in the USA click here
Concepts by Duncan underglaze (to be fired at cone 06 with a clear gloss over it to be food safe) 6 colors total 2 oz. paint pot strip only $8.91
Specials email list? Click here
Your home for ceramic supplies, tips, great service & value celebrating 30 years!
Ceramic Art Space was established in 1989 with the initial intention of supplying quality ceramic craft products to the Southern California area.
Since then, we have grown to supply not only the entire US, but worldwide in over 50 countries with the same great, low price items & quality service.
We are committed to providing high quality customer service and products as well as bringing in new products and ideas on a regular basis. Compare our value and service to anyone and you will agree Ceramic Art Space will be your choice.

We ship fast and stock all items!
All bisque sold on this site is for low fire only at cone 06.
Need Kiln Repair in Southern California?
Call Elwin 714-232-3882 Tell him Ceramicartspace.com sent you!


We are open 24/7 & ship fast!
We reply to emails in 3 hours or less, 7 days!
More than 70% off many pottery tool kits!
Bisque tile cases are at lowest price in 10yrs.
What you need to paint, glaze & fire bisque/tiles
All ceramics & plastercrafts are sold unpainted
CLICK HERE IF YOU ARE NEW AT CERAMIC PAINTING

Freedom is not free!
When you see our men & women in uniform
please say thank you!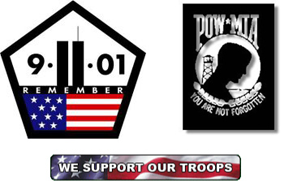 See what is new for this season!