FREE Flash Giveaway!!!
FREE
ALL orders placed receive a free Fluorescent Chalk set ($16.00 retail value)
($15 min order required, only one per order please)
WELCOME TO CERAMICARTSPACE.com
Your home for ceramic supplies, tips, great service & value celebrating more than 26 years!
Ceramic Art Space was established in 1989 with the initial intention of supplying quality ceramic craft products to the Southern California area.
Since then, we have grown to supply not only the entire US, but worldwide with the same great, low price items & quality service.
We are committed to providing high quality customer service and products as well as bringing in new products and ideas on a regular basis. Compare our value and service to anyone and you will agree Ceramic Art Space will be your choice.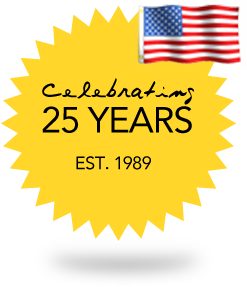 WE ARE PROUD TO OFFER FREE SHIPPING WITH $75.00 ORDERS
Yes, we sell to the public worldwide! Anyone can buy on our site! No minimums.

Just Listed!
Plastercraft or bisque
Christmas ornaments click here


We ship fast and stock all items!
All bisque sold on this site is for low fire only at cone 06.

New dry hard clay click here! Don't wait for stores to open!
We are open 24/7 & ship fast!
We reply to emails in 3 hours or less, 7 days!

Bisque by the case up to 75% off!
NEW Kiln Talk!

More than 70% off many pottery tool kits!
Bisque tile cases are at lowest price in 10yrs.
What you need to paint, glaze & fire bisque/tiles
All ceramics & plastercrafts are sold unpainted

Freedom is not free!
When you see our men & women in uniform
please say thank you!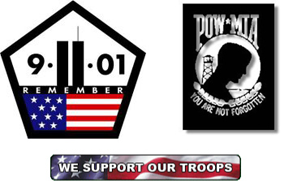 SEE WHAT'S NEW FOR SUMMER
Ceramic bisque unpainted bi2522 Belmont XL Rim Oval 19" L x 14" W x 1 - ¾" H; 2 - ¼" Rim

Ceramic bisque unpainted bi2521 Belmont Large Rim Oval 17" L x 12" W x 2" H; 2" Rim

Ceramic bisque unpainted bi2520 Belmont Medium Rim Oval 15" L x 11" W x 1 - ¾" H 1 - ¾" Rim

Ceramic bisque unpainted bi2519 Belmont Small Rim Oval 13" L x 9- ½" W x 1 - ½"H 1 - ½" Rim

Ceramic bisque unpainted bi181 Coupe Round Platter 15 - ¼" Dia. x 1 - ½" H

ceramic bisque unpainted bi175 Coupe Round Platter 12" Dia. x 1 - ½" H

Folk Art gold tacklon 10 pcs detail brush set

Ceramic unpainted no fire use acrylic paints only bi11324cb Big T-Rex Bank - Craft Bisque 10" L x 7 - ¾" H x 5 - ¾" W

Ceramic unpainted no fire use acrylic paints only bi1046cb bunny 2 - ¾

Ceramic unpainted no fire use acrylic paints only bi1003cb Medium Basket 4 - ¾" L x 3 - ½" W x 3 - ¾" H

Ceramic unpainted no fire use acrylic paints only bi2069cb Snowman Ornament 3" L x 2" W x - ¼" Thick

Ceramic unpainted no fire use acrylic paints only bi2080cb Puffy Stocking Ornament 3 - ¼" L x 2 - ½" W x - ½" Thick

Ceramic unpainted no fire use acrylic paints only bi1286cb Small Heart Box 3 - ¼" L x 3" W x 1" H

Ceramic unpainted no fire use acrylic paints only bi2117cb Small Pumpkin 3⅛

Ceramic unpainted no fire use acrylic paints only bi1199cb Big Pig Bank 6 - ¾" L x 5 - ½" W x 6 - ¼" H

Ceramic unpainted no fire use acrylic paints only bi2063cb Big Button Ornament 3- ¾" Dia. x 1- ¼" H

Ceramic unpainted no fire use acrylic paints only bi1217cb Penny Penguin Bank 4 - ¾" H x 3 - ½" L x 3" W

Ceramic bisque unpainted bi1965 star (both sides) of david mug 4" H x 3" Dia. 10 Ounces

Ceramic unpainted no fire use acrylic paints only bi2075cb wreath ornament 3" dia. x 3" H (use acrylic paints only no firing)

Ceramic unpainted no fire use acrylic paints only bi1197cb turbo the alien 4" H x 1 - ¾" L x 2 - ½" W

Ceramic unpainted no fire use acrylic paints only bi2135cb celtic cross 11 - ½" L x 8 - ¾" W x - ¾"

Ceramic unpainted no fire use acrylic paints only bi11323cb big freddy the dragon 7" H x 6 - ¾" L x 4 - ½" W

Ceramic unpainted no fire use acrylic paints only bi1124cb fairy 6 - ½" L x 5 - ¼" W x 6" H

Ceramic unpainted no fire use acrylic paints only bi1222cb oinker bank 6" L x 5 - ¼" H x 4 - ¼" W

Ceramic unpainted no fire use acrylic paints only bi1652cb stegosaurus 7" L x 3 - ¼" H x 2 - ½" W

Ceramic unpainted no fire use acrylic paints only bi1650cb triceretops 7" L x 2 - ¼" W x 3 - ½" H

Ceramic unpainted no fire use acrylic paints only bi1221cb hoot bank 5" H x 4" L x 3 - ¾" W

Ceramic unpainted no fire use acrylic paints only bi1637cb freddie the dragon 5 - ¼" H x 4 - ½" L x 3 - ¼" W

Ceramic unpainted no fire use acrylic paints only bi1144cb horse with saddle 5 - ¼" L x 3 - ¾" W x 6" H

Ceramic unpainted no fire use acrylic paints only bi1281cb fish box 5 - ¼" L x 3 - ½" W x 2 - ¼" H