What's New
What's In Season
On Sale & Specials
Gift Ideas
Welcome to Ceramicartspace.com

Est. 1989 Serving the USA
GOING OUT FOR YOUR BUSINESS WITH
FREE SHIPPING EVERYDAY/ ALL THE TIME on most items
Questions? CLICK HERE TO CONTACT US and we reply in 6 hours or less!
Click here to see or buy all bulbs/stars/parts for your tree
FREE shipping on all plastic tree bulbs & stars
We now carry the full Kemper Pottery tools line
Want to join our email specials list? Please click here!
Need help navigating our site? Click here
Yes, we sell to the public worldwide! Anyone can buy on our site! No minimums
Need a place to fire ceramics in the USA click here
Specials email list? Click here
Your home for ceramic supplies, tips, great service & value celebrating 30 years!
Ceramic Art Space was established in 1989 with the initial intention of supplying quality ceramic craft products to the Southern California area.
Since then, we have grown to supply not only the entire US, but worldwide in over 50 countries with the same great, low price items & quality service.
We are committed to providing high quality customer service and products as well as bringing in new products and ideas on a regular basis. Compare our value and service to anyone and you will agree Ceramic Art Space will be your choice.
Free shipping
on all plastic tree bulbs & stars
Get them now before Christmas!

We ship fast and stock all items!
All bisque sold on this site is for low fire only at cone 06.
Do you live in the Fort Worth,Texas area?
Looking for a wholesome activity for entire family
Contact 817.426.3232
201 W Bufford St Ste 107 Burleson, TX 76028
EVENTS

TO-GO POTTERY KITS

PRIVATE PARTIES

PARTY PACKAGES

We are open 24/7 & ship fast!
We reply to emails in 8 hours or less, 7 days!
All ceramics & plastercrafts are sold unpainted
CLICK HERE IF YOU ARE NEW AT CERAMIC PAINTING

Our health, safety & freedom is not free!
When you see our amazing men & women in uniform and first responders,
please say thank you!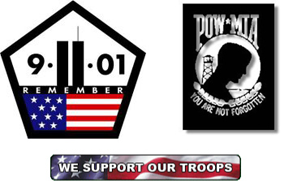 See what is new for this season!