We ship fast and stock all items!
All bisque sold on this site is for low fire only at cone 06.

New dry hard clay click here! Don't wait for stores to open!
We are open 24/7 & ship fast!
We reply to emails in 3 hours or less, 7 days!
More than 70% off many pottery tool kits!
Bisque tile cases are at lowest price in 10yrs.
What you need to paint, glaze & fire bisque/tiles
All ceramics & plastercrafts are sold unpainted
CLICK HERE IF YOU ARE NEW AT CERAMIC PAINTING

Freedom is not free!
When you see our men & women in uniform
please say thank you!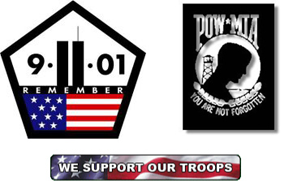 See what is new for this season!
House plastercraft no fire use acrylic paints Elves house 6 1/2" w x 7" h x 5" d

Ceramic bisque unpainted bi1108 mermaid 4"h 3.5"wide 2 3/4" deep

House plastercraft no fire halloween LARGE haunted mansion 11 1/2"high 8"wide 7"deep

Ceramic bisque unpainted bi2036 Classic Tree Votive 5½" Dia. x 7¾" H

Ceramic bisque unpainted bi954 2" inch Square Tile 2" L x 2" W x ¼" H

Ceramic bisque unpainted Judaica assortment package 8 total items listed here

Paint Plastic Tray Pallet with 6 Wells Plastic White Small Rectangular Painting Palettes 6 PACK

Ceramic bisque bi1957 large Star of David Plate 10" L x 10" W x ¾" H

Ceramic bisque unpainted 38411 Large Hamsa plaque 7" x 12" x 2"

Ceramic bisque unpainted southwest scene light up includes light kit 9"h x 6 1/4"w

Ceramic bisque unpainted bi1333 Skull Box 4 1/2" H x 3 1/2" W x 4 1/4" L

Ceramic bisque unpainted bi1267 Buddha Box 3 3/4" Dia. x 4 1/2" tall

House plastercraft nofire use acrylics candy store 4 1/2"h 3 3/4"w

House plastercraft nofire use acrylics country school house 4 1/2"h 4"w

Houses Fred & Wilmas house 6 1/2" h 5" w

Houses mountain house 5 1/2" h 5 1/2"w

Ceramic bisque unpainted bi1065 LARGE Autumn plaque 10 ¼" L x 6 ¾" W x ¼" H

Ceramic bisque unpainted bi1809 LARGE Heart Picture Frame 8⅛" L x 8⅛" W x ½" H (4" x 3½"opening)

Ceramic bisque unpainted bi460 Skeleton Mug 4" H x 3½" Dia. (16 Ounces)

Ceramic bisque unpainted bi437 Witch Mug 4" H x 3⅝" Dia. (16 Ounces)

Ceramic bisque unpainted bi4683 Penguin Groom Ornament 1½" L x 1¾" W x 3" H

Ceramic bisque unpainted bi2808 Let It Snow Mug 4" H x 3" Dia. (20 Ounces)

Ceramic bisque unpainted bi2900 Straightlaced Salt & Pepper 2⅛" L x 2⅛" W x 3⅛" H2⅛" L x 2⅛" W x ...

Ceramic bisque unpainted bi2810 Ho Ho Ho Mug 4" H x 3" Dia. (20 Ounces)

Ceramic bisque unpainted bi187 Centerpiece Platter 14¼" L x 6¼" W x 2" H

Ceramic bisque unpainted bi102 Oval Dish 7" L x 5" W x 1½" H

Ceramic bisque unpainted bi126 Sauce Plate 6" Dia. (1¼" Rim) x 1" H

Ceramic bisque unpainted bi944 3" Round Tile 3" Dia. x 1/4" Thick

Plastercraft unpainted use acrylic paint 73471 dog wreath ornament 2 1/2"h 2 1/4"w

Ceramic bisque unpainted bucking bronco 3 1/4"w 3 3/4"h